Providing quality, durable, removable poster artwork to congregations of Jehovah's Witnesses for public witnessing.
We offer artwork for:
Watchtower & Awake Issues
Bible Studies
ASL Videos
JW.org
All the New Posters
Place orders as needed
or
Subscribe to receive the Watchtower and Awake magazines on a regular basis.
Additionally, we offer blank display boards and the recommended tools for the application and removal of the artwork.
Please read the descriptions and watch the video below before ordering.
Vertical Cart Artwork will fit vertical boards, which are 14.25″ x 31.25″
Horizontal Table Top Artwork will fit on horizontal boards, which are 14.5″ x 20″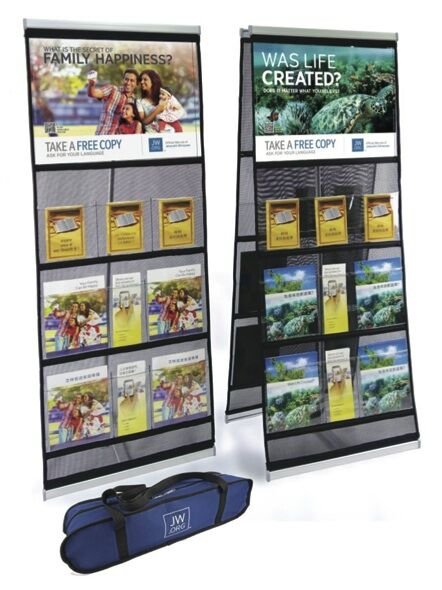 Horizontal A-Frame Artwork comes with a thick paper backing to slide easily into the display slot